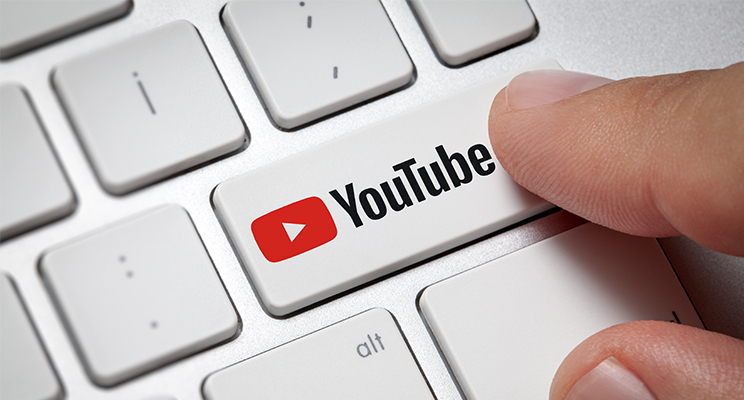 YouTube often takes a backseat to other social media platforms—Instagram and Facebook for example—which soak up the majority of digital marketing spend. Yet Google has found that users rank YouTube as "no. 1 against social media platforms in key shopping needs." It's no longer a mere entertainment platform; consumers have selected YouTube as their top shopping tool in pair with Google Search. 
Brands that fail to leverage YouTube in their marketing mix may be missing a key ingredient for success in 2023 and beyond.
Your Organic Content Will Transform Abandoned Carts into Sales
With over half of global consumers turning to YouTube to educate themselves during purchase decisions, it's a no-brainer that your brand needs to be seen on the platform. Take Purple for example, who has crafted a catalog of content-rich videos on its channel that answer foreseen questions with visual demonstrations. These videos embody brand personality through easy-to-understand explainers, testimonials, and humorous comparisons, across the entire spectrum of the consumer journey. Google has noted that when such quality information is present on YouTube, "shoppers make confident decisions quickly instead of leaving items in their cart while they weigh their options."
Creator Partnerships Heighten the Authenticity of Your Brand
Influencer marketing is no new tactic in the marketing playbook, yet the payoff from partnerships on YouTube may be underutilized. Creators are the heartbeat of YouTube, amassing thousands (if not millions) of subscribers who rely on them for product reviews. With "87% of viewers agreeing that YouTube creators give recommendations they can trust" according to Google, partnering with the right creator can prove to be an invaluable investment. The validation that a creator stamps on a brand instills confidence in consumer purchase processes and heightens brand authenticity.
YouTube Ads Engage Consumers in The Very Moment They Make Decisions
As a search-based platform with high-intent users, YouTube differentiates itself from other social media platforms like Instagram or Tik Tok because users often browse for leisure instead of actively shopping. The search terms of consumers signify exactly what they're in-market for, giving your brand an opportunity to place informationally-rich and targeted video ads at the precise moment consumers are filtering their options. By the time consumers engage with other social media platforms after browsing YouTube, targeted ads may have less of an impact. This is especially true if a customer's journey already progressed during their shopping activity on YouTube. With consumers selecting YouTube as their go-to shopping tool, it's no wonder why "ads on YouTube were rated significantly more trustworthy, established, and credible than they were on every other platform" according to Google.
It may be time to rethink your YouTube strategy for 2023 as you leverage this medium to educate, engage and ultimately create loyalty. 
Learn more about how Max Connect implements YouTube in our digital strategies here.