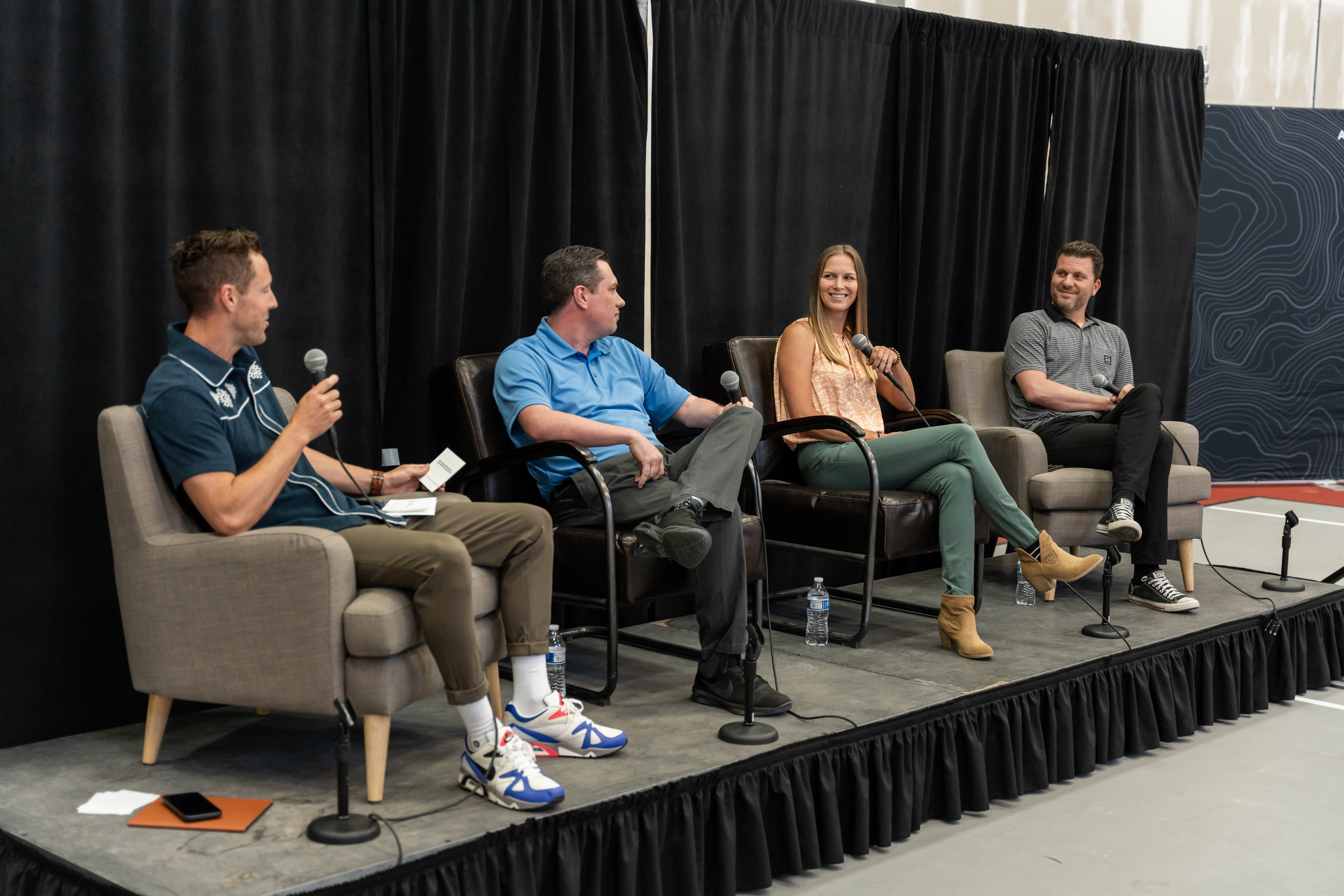 Max Connect was honored to host June's Silicon Slopes Marketing Chapter that featured a panel on "Why Attribution is Killing Your Marketing Strategy." Our Partner, Devin Deaton moderated with panelists including:
Erik Stromness, Chief Revenue Officer at Hatch
Jared Haddock, Vice President of Marketing at Keto Chow
Ardyce Taylor, Head of Performance Marketing at Filevine
The conversation centered on how hyper-focus in short-term performance marketing can ensnare marketers into believing that every dollar invested must be directly attributable to some immediate outcome. This type of tunnel vision kills marketing strategies and sets up businesses for a future disaster.
Our panelists discussed the value of maintaining a holistic marketing approach that builds consumer mindshare and targets consumers at every stage of the customer cycle—not just the bottom of the funnel. Marketers that only spend budget to capture ready-to-convert audiences may attract immediate leads, but fail to build any long-term recognition of the brand among future converting audiences.
When a business exhausts all of its leads from bottom-of-the-funnel traffic, the company simply can't use the same "ready-to-convert" marketing approach to attract new customers. Haddock compared this to interacting with a stranger: "We would never walk up to somebody and say, 'Hi, would you buy my product?' They'd be like, are you kidding me? Get away from me! And yet, somehow, we've gotten that way in our marketing."
Instead, marketers should consider investing in activities that introduce the brand's mission, values, and unique selling proposition over a prolonged period of time in repeated measures. Though there might not be an immediate return on ad spend (ROAS), Deaton suggested that ROAS "depends on where you end your attribution tracking." End your attribution tracking too soon and it will appear as though the marketing activities have been fruitless—when they actually have influenced a future purchase decision. Businesses that cast a wide net of influence become the brand that is remembered and searched for when audiences are finally ready to convert.
In terms of ROAS, Deaton also challenged brands to consider, "What are you trying to get returned back?" In B2B, for example, Stromness measures return based on the increase of opportunities, claiming that "If that opportunity number is increasing, then the impact is felt by all the different channels." Ad spend that effectively increases brand awareness, website traffic, and key conversions is a valuable return that can and will drive the bottom line.
To learn more about "How Attribution Is Killing Your Strategy," check out this MediaPost Article authored by Max Connect. Or view the full panel discussion at this link.