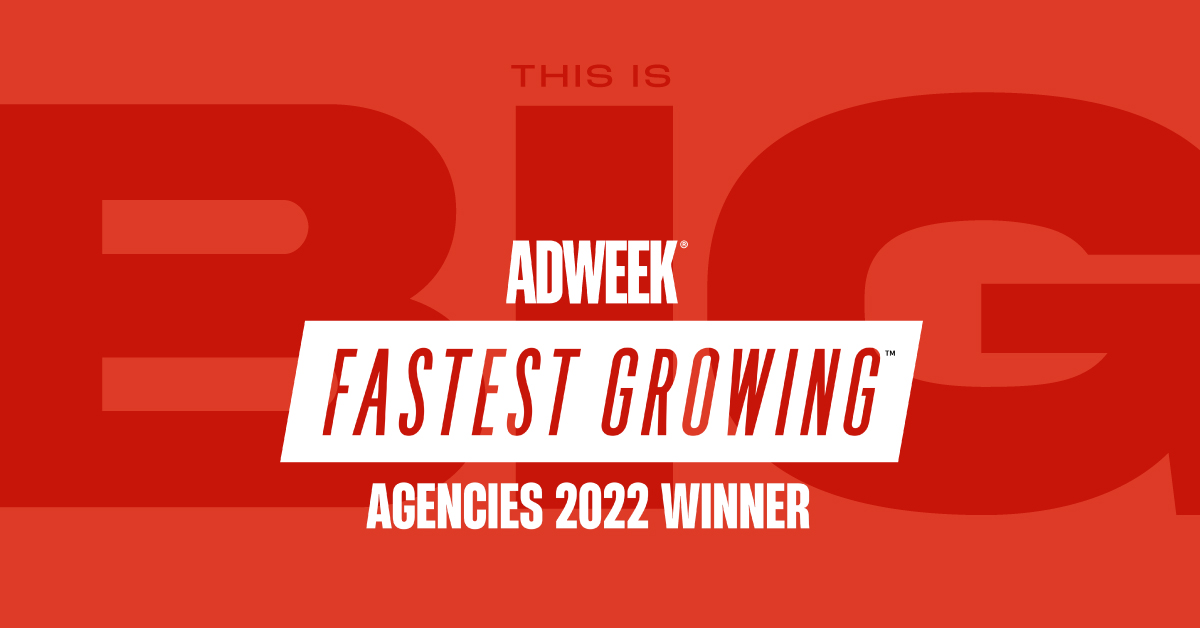 SALT LAKE CITY, UT – October 25, 2022 – Adweek just announced that Max Connect Digital  has been recognized on its 2022 Fastest Growing list, a competitive ranking of the world's fastest-growing agencies. Adweek editor, Jameson Fleming, commemorated the nominees saying that "This year's Fastest Growing Agencies are in a unique position to use their rapidly scaling businesses to come out of economic turbulence with their staffs intact and ready to pick off business from agencies that are struggling to get by."
To be eligible for Adweek's Fastest Growing Agencies, recipients were asked to provide three years of earned revenue, from 2019 to 2021. During that time frame, Max Connect Digital experienced a 56% increase in earned revenue and we are on track to have our biggest growth year yet by the end of 2022.
As a boutique digital powerhouse, we can certainly punch far above our weight, but that doesn't mean we should bite off more than we can chew. That's why in 2023 and beyond, we are aiming to foster intentional growth by being increasingly strategic with how we approach client relationships. We don't merely hope for an increase in 'clients,' but rather a cultivation of newfound partnerships; where the relationships are not merely transactional, but united to a shared vision for growth.
Again, we are honored to be recognized by Adweek's 2022 Fastest Growing Agencies and congratulate all other nominees! We extend a special thanks to our clientele who have been unwaveringly committed to the Max Connect formula for success. Without their trust, our legacy for growth would not stand.
About Adweek
Adweek is the leading source of news and insight serving the brand marketing ecosystem. First published in 1979 and owned by Shamrock Capital since 2020, Adweek boasts award-winning coverage that reaches an engaged audience of more than 6 million professionals across platforms including print, digital, events, podcasts, newsletters, social media and mobile apps. As a touchstone of the advertising and marketing community, Adweek is an unparalleled resource for leaders across multiple industries who rely on its content to help them do their job better.